Dota 2: Black screen on Linux
Game keep hanging after launch.
---
Dota 2 won't start
One thing that worked for me —which also improved the game performance— was to switch from Vulkan to OpenGL by passing -gl to the Launch Options.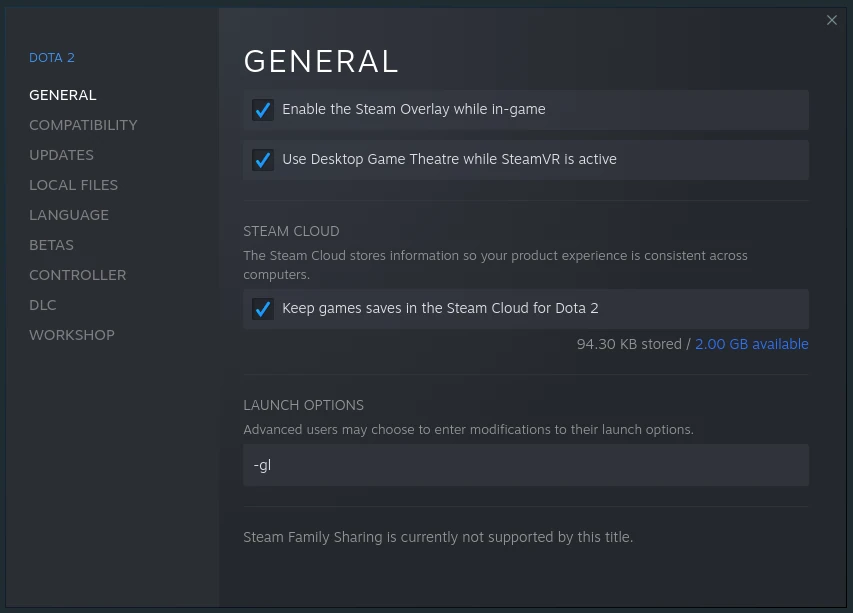 You can also try forcing Vulkan if OpenGL doesn't work for you by passing -vulkan instead.
Reference